Mission
To collect, reposit, and interpret geologic and hydrogeologic data, to conduct foundational research, and to provide Iowans with the knowledge needed to effectively manage our natural resources for long-term sustainability and economic development.
Vision
To be a nationally recognized leader in geologic and hydrogeologic sciences, building upon our rich scientific heritage and serving Iowans through research, education, and outreach.
Surface to Subsurface
Iowa's groundwater supplies a natural water storage and distribution system that provides drinking water for more than 80 percent of Iowa's population and helps to support Iowa's important agricultural economy. Thousands of wells across the state provide access to these groundwater resources. Over the decades, well-drillers have collected more than 35,000 samples of the rock and soil strata beneath the land's surface.
This collection, curated by the IGS, offers a glimpse of Iowa's subsurface geologic and hydrologic setting and provides valuable information to help us better understand and protect Iowa's vital groundwater resources. Thus, the relationship between IGS and IIHR further strengthens the expertise in both surface and groundwater processes.
Flood to Drought
The Iowa Flood Center, a research unit within IIHR, offers unparalleled expertise and information related to flooding. But what about drought? The IGS has access to data from scores of wells across the state. IIHR and IGS propose to revive a comprehensive groundwater monitoring network to better monitor and model Iowa's groundwater resources. This will provide communities and decision-makers with the information to make sound decisions related to drilling new wells and changing pumping levels for existing wells, and their impact on local aquifers.
Research and Information for Iowans
IIHR and IGS together form an organization with expertise that now covers all aspects of Iowa's hydrologic cycle — precipitation, evaporation and evapotranspiration, surface flow, infiltration, and groundwater flow.  This broader scope will facilitate collaborations and allow researchers to develop the best possible water-related information, analyses, and tools for Iowans.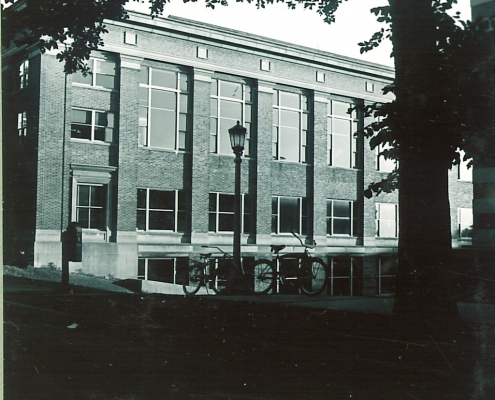 Our History
The Iowa Geological Survey (IGS) has a long and illustrious history in the state, beginning in 1855, when legislation proposed by Governor James W. Grimes provided for a geological survey of the state, which was led by State Geologist James Hall. It was the start of great things for the state of Iowa, with its many geological resources.
Today, the continuing examination of Iowa's geology by IGS geologists provides valuable interpretations to science, as well as important information and direction to the state's resource assessment, environmental protection, and economic development.
Want to know more? Explore our history: