Sophie Pierce, Hydrogeologist , Iowa Geological Survey, University of Iowa
Ask most staff at IGS about the best parts of their job, and you'd find that most of us agree, nothing beats a day in the field. It's not that every day is sunshine and roses, but there's something about putting your knowledge into practice hand-on that proves very satisfying. Field work can be tiring and the weather sometimes (often) does not cooperate, but there are always moments of beauty in the natural environment that serve as important reminders of why we do what we do. I thought I would take you on a tour of some of my favorite field moments from the past couple of years working at oxbow sites of north-central Iowa, in the Boone River watershed.
Installing monitoring equipment is one of the most important field activities we conduct at IGS. Rain or shine (or snow), we will drill for monitoring wells, describe soil, and complete other site characterization. During IGS's field work trip at the oxbows in 2019, the field crew was treated to some early winter weather in the form of heavy wind and snow. Here we are in action: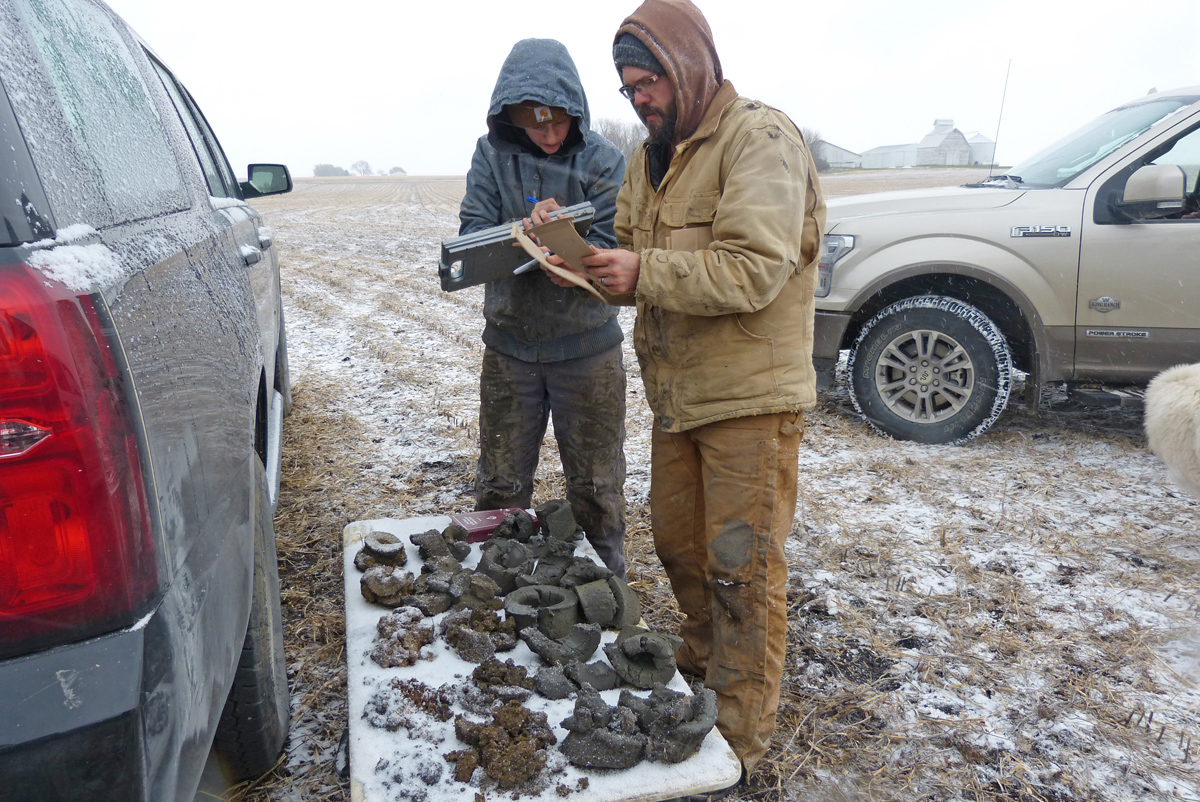 After initial site preparation and installation of monitoring equipment such as piezometers, wells, and water quality probes, there is usually regular sampling and maintenance work to be done. These site visits also occur rain or shine and indeed, in the summer of 2020 the oxbow sites experienced some heavy rains that flooded the area, connecting the oxbows with their tributary streams as water levels rose. Some of the flooding even made accessing monitoring wells challenging, requiring careful wading through inundated fields, or a judgement call. In these situations, it is important to remember that safety comes first!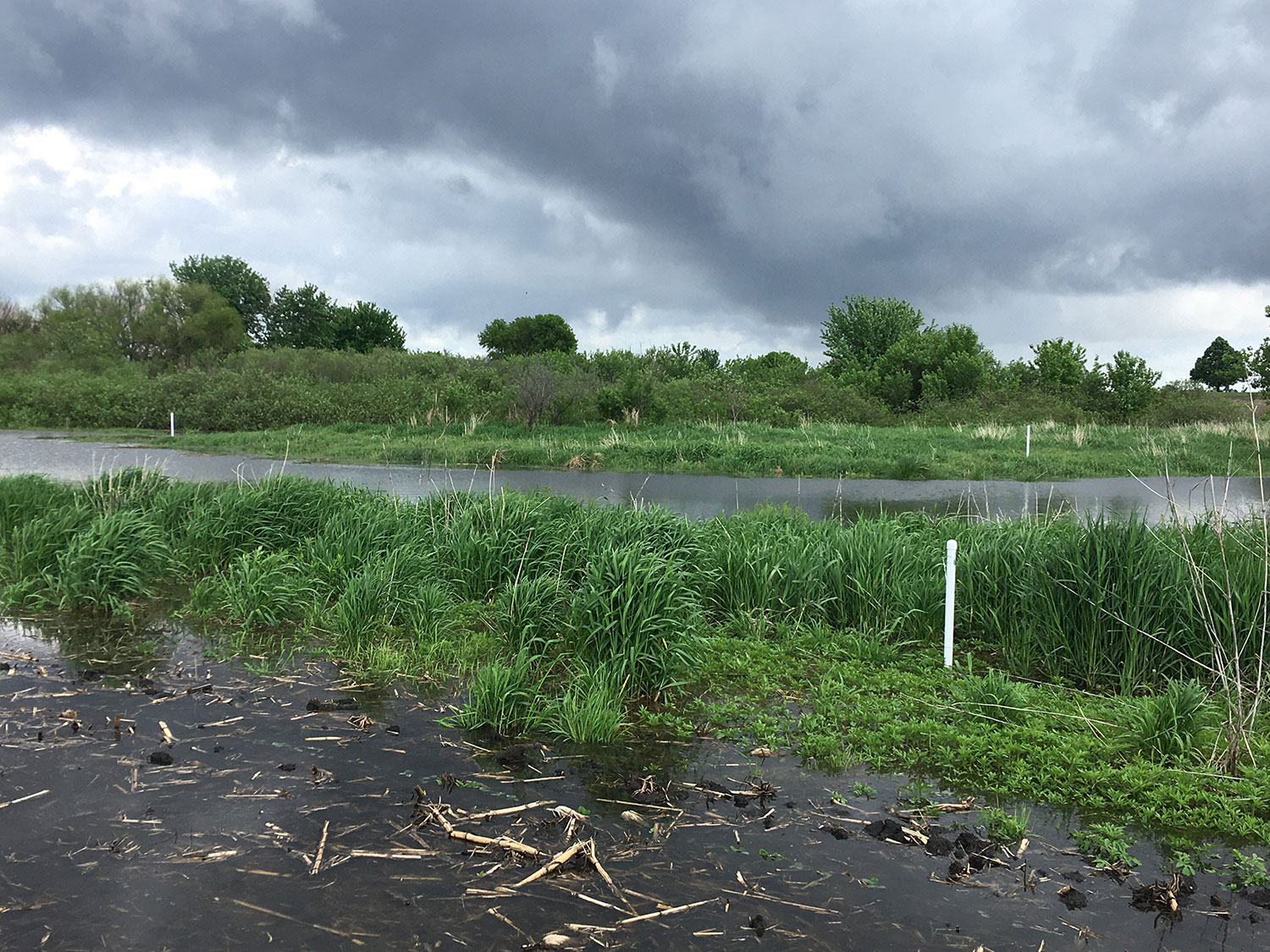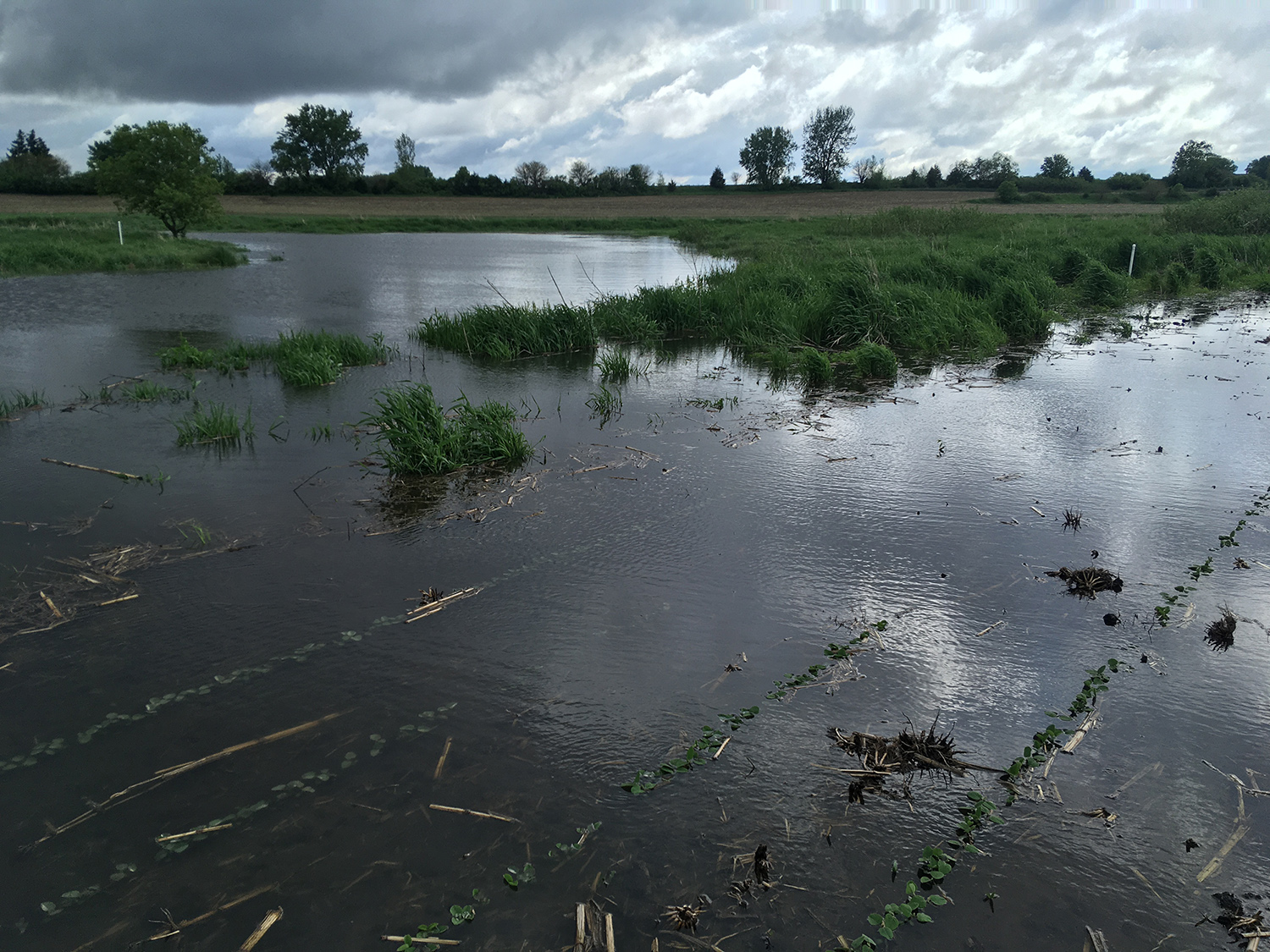 Despite the frequency of variable weather, there are many pleasant days as well. Waking up early or working into the early evening allows us to see some great sunrises and sunsets, and some field sites are located off the beaten track, enabling us to see wildflowers and native aquatic or bird species up close. I like to document these moments when I think of it.